We offer concept-to-completion full service design + project management - our unique project planning methodology is a cut above the rest.
MARKET RESEARCH- Concept creation based on data, relevant industry research and understanding the end user's needs.
DESIGN- Space design that reflects the facility concept.
MANAGEMENT - Ongoing optimization of the project to achieve the ideal space design outcome.
CONSTRUCTION - Comprehensive plan to fully realize the space design within time and budget.
The combination of these 4 steps in designing a facility allows us to achieve high-quality facility plans.
Unlike regular consultants, our architects are both facility planning and marketing experts. When conducting market studies - the PL can be optimized, instead of producing a generic facility plan - we design a creative and unique facility concept. Furthermore, as our site directors are also architects, we can create a concept-based construction plan that minimizes costs while realizing the full potential of the design.

The context of these 4 core steps are carefully tailored for each project. For us, at AGI design, these 4 core steps constitute what we call the "Project design flow".
We offer our expertise in this comprehensive process as well as in each of its core steps, according to our client's needs.
Our design methodology ensures a high quality outcome that yields results for our clients.

Last but not least, AGI design does not create designs solely for their aesthetics. We aim to activate space through design that facilitates meaningful experiences for end users.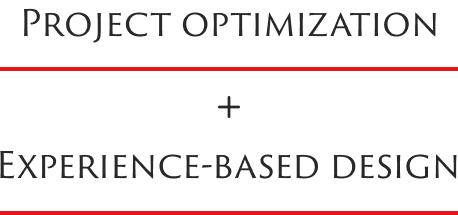 INTEGRATED CORE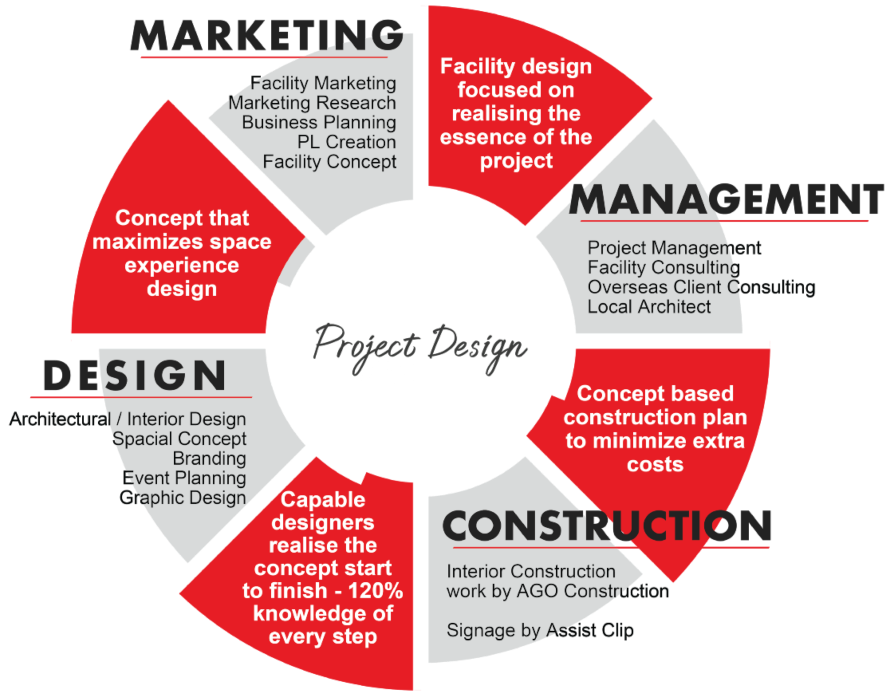 PROJECT
DESIGN FLOW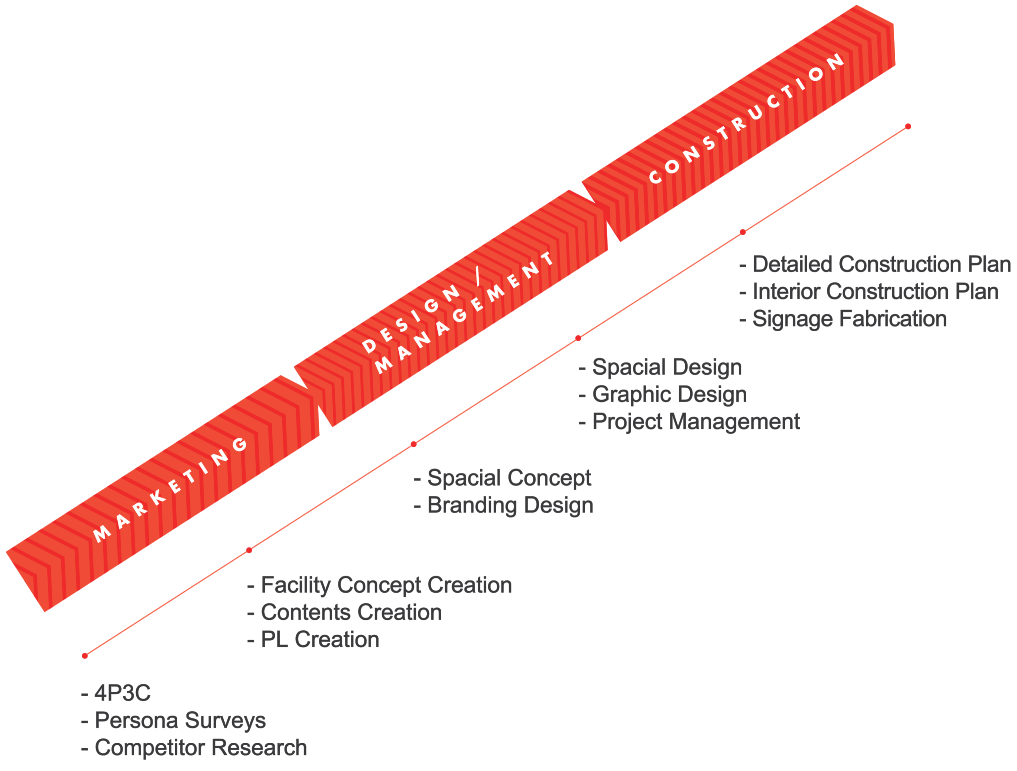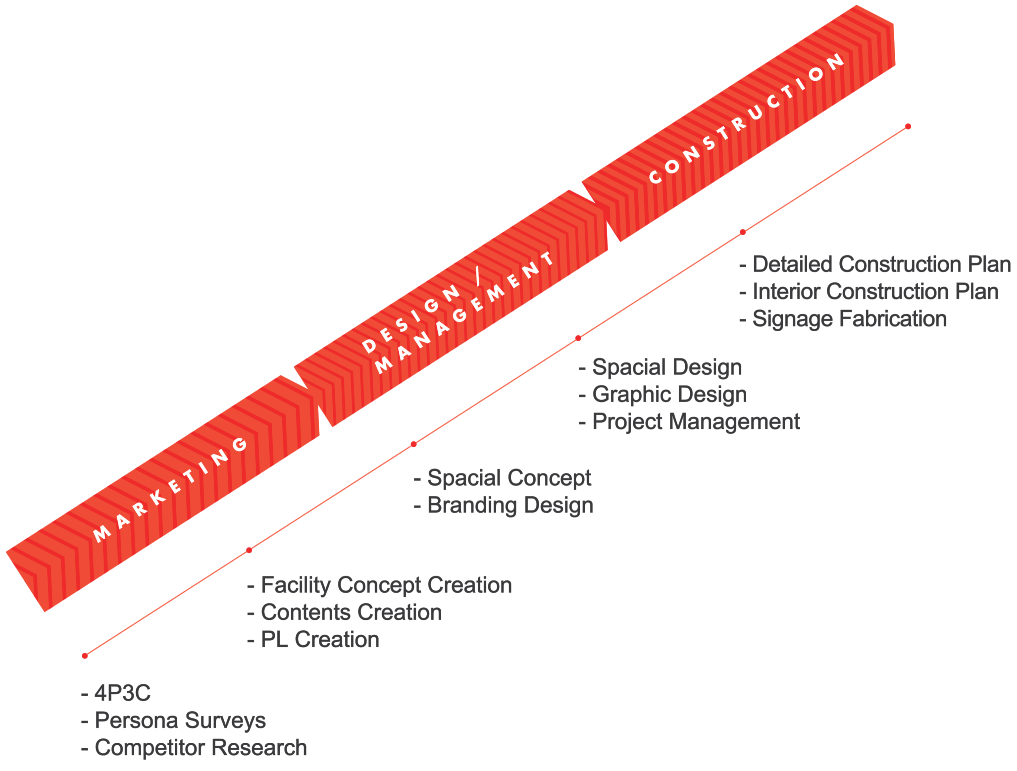 CLIENTS
IWAKI SPORTS CLUB CO., LTD./IWAKI FC
Osaka Metro Co., Ltd
KUMAMOTO VOLTERS
DOME Corporation/UNDER ARMOUR
Nail Select/paragel 
Hummingbird.co.,ltd
MORIMOTO Co.,Ltd.
Yubi.Co.,Ltd
Yomiuri Giants
ROHTO Pharmaceutical Co.,Ltd.
HealtheeOne, Inc.
STH Japan K.K.
yumiumi.inc/kiwa
SANKO Co.,Ltd.
MIZUKAMI INSATSU CO.,LTD.
Japan Football Association
ABOUT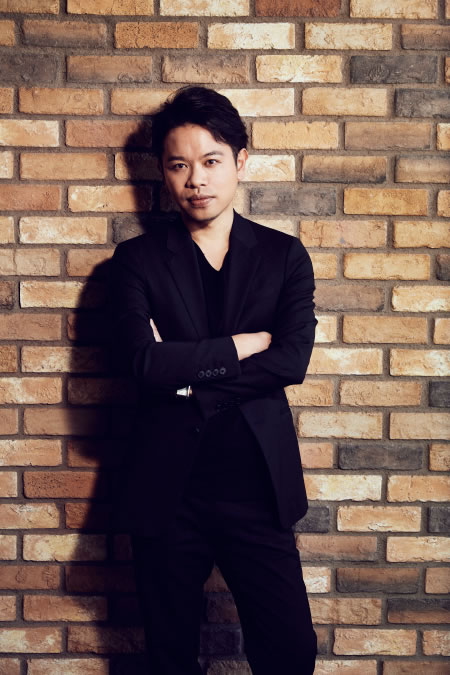 Hiroshi Hagiwara
In 2011, after working for William Nicholas Bodouva + Associates in NYC, Hiroshi Hagiwara returned to Japan and joined Plantec Architects. After several years, Hiroshi decided it was time for him to create his own company dedicated to architecture, interior design and marketing research. In 2018, he established AGI Design. Following the success of AGI Design, Hiroshi expanded his business activities and started his second company, AGO Construction, which specializes in interior construction works. Beside demonstrating his expertise in architecture and interior design, Hiroshi has shown his ability to design spaces with a wow factor, which increased the value of their corresponding projects.
JOIN OUR TEAM
At AGI Design we are always looking talented people to grow our team. Both new graduates and experienced associates are welcome.

Job description: Architecture and design ・Design and planning ・Perspective drawings, CG, Graphic design, video, presentation material creation, etc.

Skills: ・VectorWorks / Photoshop / Illustrator (OS:MacOS)

Employment type: Regular employee, contract employee, project based contracts * Regular employees will be subject to 3 month trial period

Annual Salary: 3-6 million yen

Benefits: Yearly raises, transportation expenses, social insurance, paid leave, rent subsidy.

Hours: 10: 00-19: 00 (Flex time)

Holidays: Saturdays, Sundays, and holidays

How to apply: Please mail your resume + portfolio to the following address.

AGI design Co., Ltd. Recruitment 3-6-24 Jingumae, Shibuya-ku, Tokyo 150-0001

OR via email at

info@agi-design.co.jp